OUR HISTORY
Miami beckons us. The "magic city" as it is sometimes called, conjures up visions of beaches, palm trees and sun. Scratch that sandy surface and the city will reveal not only countless individuals of substance and true exhuberant art lovers, but some interesting facts dating back a century and in the case of the old Spanish monastery, eight centuries! Miami has everything, from international botanical gardens to a Venetian styled pool, an authentic art deco district, world famous orchestras, ballet and opera companies, the home of the US Chopin Foundation, YoungArts Foundation, host of the annual Art Basel, and the list goes on.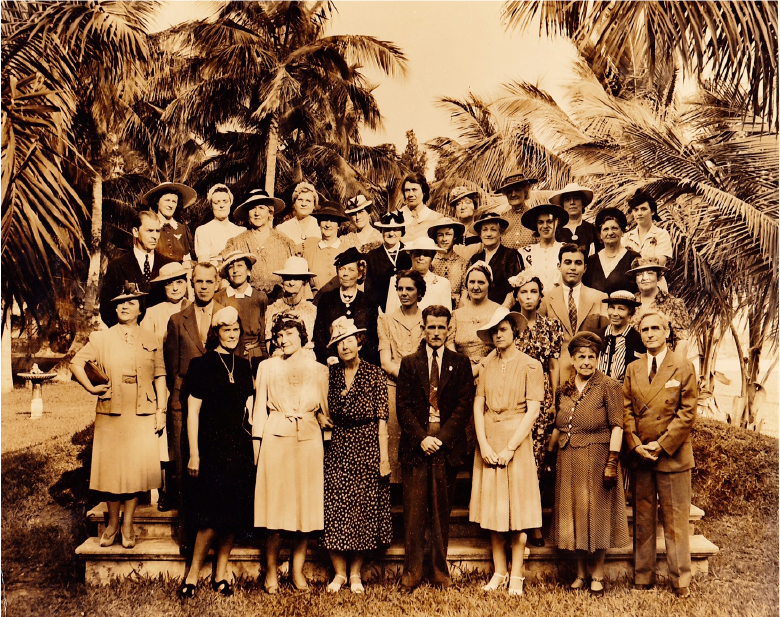 Going back eighty years is another organization, one of highly skilled teachers of music. The Miami Music Teachers Association was founded in 1934. Over the years some of its teachers also presided over the affiliate state association.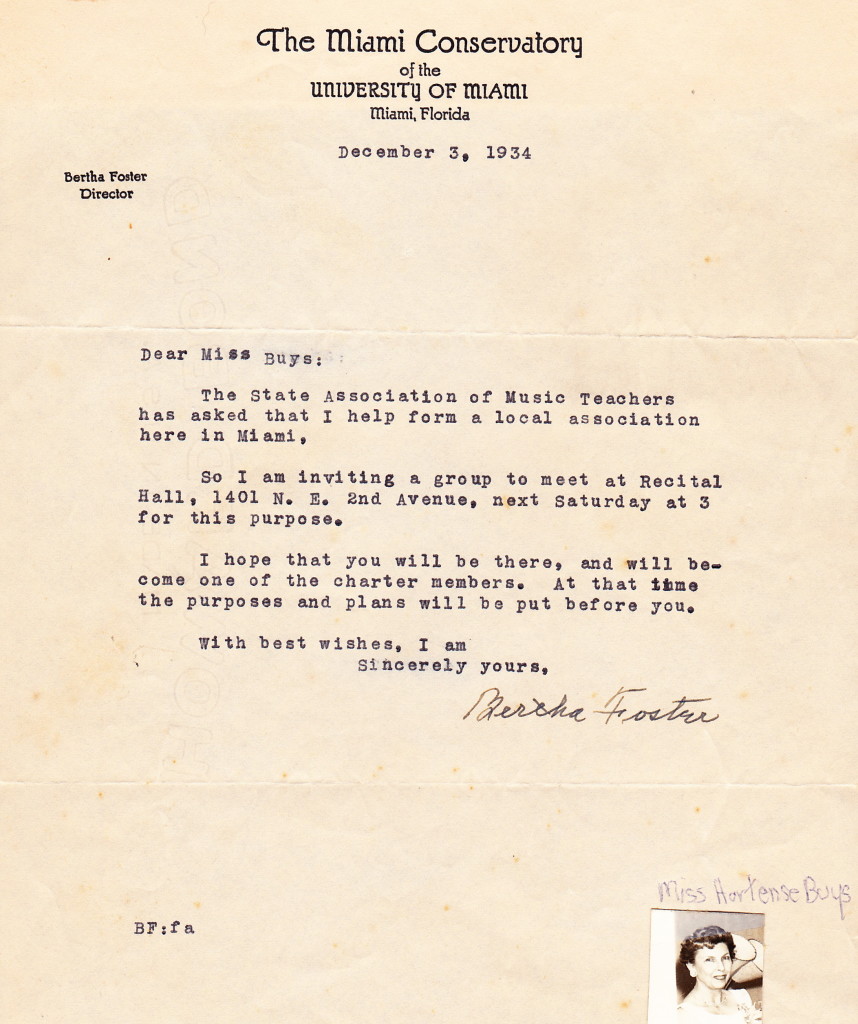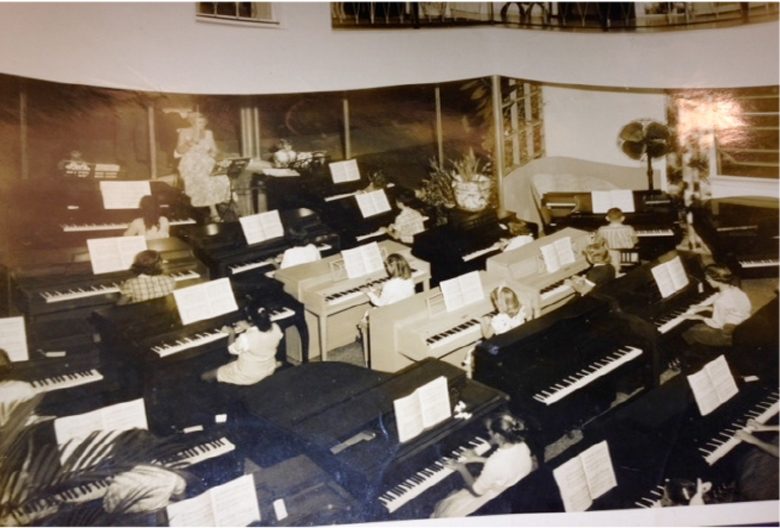 Fifty more presidents steered the association to produce wonderful musical events, including 20 and 40 multi piano concerts, and performances in a variety of interesting venues throughout the city.
The association has brought delight to audiences while providing multiple opportunities for their students to improve their potential as musicians and to develop into fine human beings. Interesting accomplishments by some members include The Miami Civic Music Association, founded  in 1932 with Charles H. Crandon as its first president. For many years, Civic was the only arts organization in Miami dedicated to presenting the great performing artists of the time, headed by three time MMTA President Dr. Rosalina Sackstein, The Dranoff International 2 Piano Foundation, established by the late Loretta Dranoff (who once recalled her meeting with Dr. Albert Einstein), and the Miami International Piano Festival established by Giselle Brodsky. Numerous MMTA students have gone on to study at major universities and conservatories, performing solo recitals and concerts with major orchestras in the United States, Europe, Asia, and beyond.
 OUR LOGO
Three elements make up our association symbol, The Column, which is the pillar of presidents and teacher members who have given us the foundation we have, The Muse of Music, always by our side providing inspiration and creativity, and the Manuscript (original manuscript of Chopin's Lithuanian Song Op. 74 No. 16)  displaying scratched out sections, with new musical ideas, signifying that we are forever improving as individuals, as well as a professional music entity.